All those interested in becoming elementary teachers in the State of Wisconsin must go through the process of getting licensed to teach. By following state protocols and meeting all requirements in education, examinations, and applications, you may be well on your way to a rewarding career in the classroom.
Step 1 Enroll in a Teacher Education Program. All states require that teachers have at least a Bachelor's degree to obtain their licensure. In Wisconsin, teachers must also complete an approved teacher preparatory program.
These programs will educate you in the core content areas, as well as prepare you for the profession with classes such as psychology, development, classroom management, and curriculum writing. All elementary teachers must also take specific coursework in phonetics and reading as part as a push to improve Reading education in Wisconsin.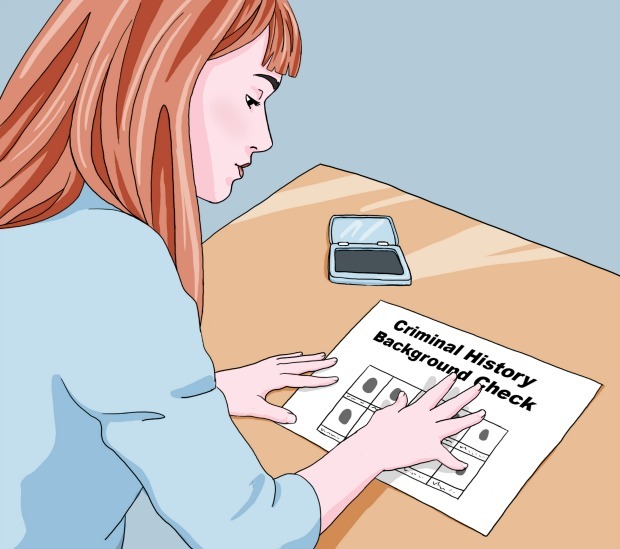 Step 2 Get a criminal history background check. As an incoming teacher, you must get an official background check before you can teach. Wisconsin, like many other states, wants to ensure that your record does not include any criminal activities or behaviors that might hinder your work in a classroom or with students. The background check is done by taking your fingerprints, submitting them to state and federal agencies, and then sending the results to the Wisconsin Department of Public Instruction.
To obtain your background check, you must do the following:
Visit FieldPrint's website to schedule and pay for an appointment for your fingerprints.
Enter: FPWIDPITeach when asked for code.
Fill out your background information.
Go to your appointment with two forms of ID.
Your fingerprints will be taken and then electronically submitted on your behalf. The Wisconsin Department of Public Instruction or FieldPrint will contact you if there are any issues with your fingerprints or with the results of the background check.
Step 3 Take the Praxis examination. Standardized testing is required of all students before they can become licensed in Wisconsin. These tests will examine your core knowledge, as well as your ability to instruct a 1st-8th grade class in these competency areas. All of Wisconsin's tests are administered through ETS's Praxis series. Their website provides information on location and dates of test sites, how to register for the exam, and (free and pay per) study material.
Praxis I
The Praxis I exam is made up of three subtests that can be taken together or divided into three separate examinations. They are Reading, Writing, and Mathematics. This test will examine your ability to solve questions from the three core areas. The areas are mostly multiple choice, there are some writing, constructive questions as well. The exam costs $135; each individual subtest costs $85 if taken separately. A study guide can be found the website.
Elementary Education: Content Knowledge
The Content Knowledge exam will assess your knowledge of the foundations and principles of Language Arts, Mathematics, Writing, Science, and Social Studies. The two hour exam will cover your understanding of how to develop learners in those subjects. The exam costs $115; a study guide can be found on the Praxis website.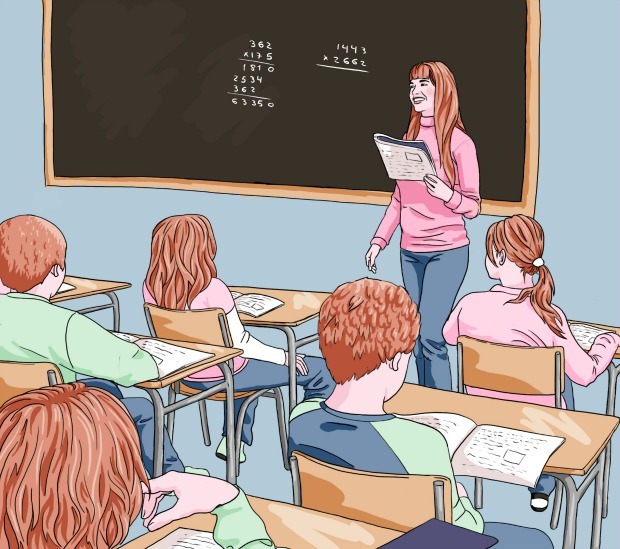 Step 4 Get the required Experience. At the end of your tenure as a student, you will begin to prepare for the capstone, the fieldwork experience known as student teaching. This valuable part of your education is the best way to practice and hone your teaching skills while working with an actual group of students. When you begin, you may start with just a couple of responsibilities, but eventually, with the help of your supervising teacher, you will take over more and more of teaching duties.
Wisconsin requires that your student teaching be at least one semester long and coincide with the school's schedule where you are placed. For many, your advisor or coordinator at your school will help facilitate a placement. In other cases, you may be able to reach out a find a teacher willing to allow you to student teach. Your school will also arrange for you to do prior fieldwork through observations, projects, or activities outside of student teaching.
While you are at your placement, you should always be a professional. A proper teacher's wardrobe goes a long way in exuding professionalism to your supervisor and to your students. You should also remember that being on time is essential, and you should strive to stay as late as your supervising teacher does. If possible, also take time to connect and work with other teachers at your school. You never know when a networking opportunity may pop up in the future.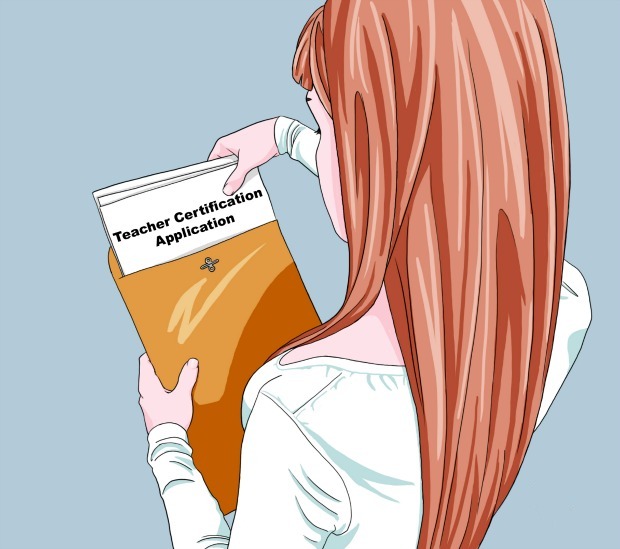 Step 5 Complete required documentation and Apply for Certification. Once you have completed your student teaching, passed all of your examinations, and had your background check processed; you are now set to begin the application process for your licensure to teach in Wisconsin. As a new elementary teacher, you should apply for an Initial certificate for Middle Childhood. This will allow you to teach grades 1-8.
To apply, you must first request a password for the online application system. Once you have received those details, you will open a profile on the online application system found on Wisconsin Department of Public Instruction's website. You may then begin the application by filling out the provided forms and uploading any required documents in PDF form. To pay your $100 application fee, you may do so on the online portal with a credit card.
You will be able to check the status of your application through the portal system.