Virginia prides itself on employing only the best educators in all schools across the state. Teacher candidates are expected to adhere to high standards of performance and integrity. In order to maintain these standards, certification requirements include extensive education, experience, and testing for licensure candidates.
Step 1 Enroll in a Teacher Education Program. All Virginia teaching candidates must successfully complete a bachelor's degree in elementary education. Your degree program should include a teacher training component that incorporates a full student teaching mentorship.
This requirement serves as an assurance that all teachers have met certain educational standards. The benefits of completing an in-state teacher program are many. Local schools will design their programs so that your coursework will meet all of the state licensure requirements with regard to education and experience. In Virginia, this includes child abuse recognition coursework.
You will also need to have a current First Aid certificate that includes CPR and defibrillator use training. In order for it to be recognized by the department of education, you will need to take a course sanctioned by either the American Heart Association or the American Red Cross. Search for Red Cross class times and locations here. Go to this page for American Heart Association classes.
The required Child Abuse Recognition and Prevention training is usually included as part of your degree curriculum, but you can find the course online here (it's free). Once you have completed the training, you'll be provided a certificate that you will need to print off and mail to the DOE along with your licensure application materials.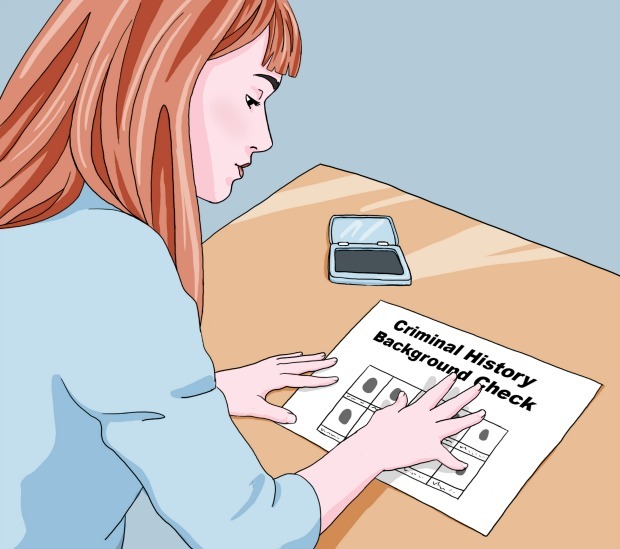 Step 2 Get a criminal history background check. A background check is a standard procedure for new teachers in every state. The process is simple. First, your fingerprints will be taken. Those will then be used, along with your name and social security number, to obtain information about your past history. This information will be used by both the FBI and state-based agencies to search for any criminal activity on your records.
You are not required to have a background check done to become certified in Virginia, but you will have to submit to one before you can work in a public or private school. Many schools will also require that your name be run through child sex offender registries. Some may also look into your military and driving records, if applicable. Each district may have its own particular policies and protocols, so make sure that you obtain and submit fingerprints exactly as directed by the hiring school. You will be responsible for paying the $37.00 background check fee. Also, some schools may charge an additional handling fee – usually not more than $20.
By having a background check requirement in place, schools are able to provide a safety net for students. Anyone who has committed serious crimes or any kind of offense against children would not be considered eligible to work as a school teacher. If you have any kind of criminal history, talk to your hiring school about it up front so that it doesn't come as a surprise when they run your background check. If it's something minor that would not cause concern in terms of your ability to provide a safe and healthy environment for your students, you may still be considered for employment.
Step 3
Take the Praxis examination.
As an aspiring teacher in Virginia, you will face a series of examinations. Each has been selected by the state department of education's licensure division, and you must take and pass them all before applying for certification. These standardized tests serve to make sure that you have full mastery of the subjects, concepts, and methods you need to function as an effective educator. The exams are a measurable way to prove your competence to the licensing board.
Praxis I Pre-Professional Skills Test
This exam is a basic skills evaluation to make sure that you have sufficiently mastered the three fundamental building blocks of academic learning: reading, writing, and mathematics. Each of the subject areas comprises a separate section of the test, each with its own subareas.
Reading

Literal Comprehension
Critical and Inferential Comprehension

Writing

Grammatical Relationships
Structural Relationships
Word Choice and Mechanics
Essay

Mathematics

Number and Operations
Algebra
Geometry and Measurement
Data Analysis and Probability
You can take the sections one at a time for $85 each, or you can take the combined version of the test which includes all three for $135. On the combined test, each section is timed separately. You can find a testing center and register here.
Praxis offers free and paid study materials for each of the reading, math, and writing subsections of the exam.
Elementary Education: Multiple Subjects
This Praxis series test is a common requirement for elementary teaching candidates, since elementary teachers must instruct in a variety of academic subjects. Your proficiency in four major content areas will be examined.
Reading and Language Arts
Mathematics
Social Studies
Science
Each section in this exam is timed separately, and you cannot return to a section once you've been instructed to move to the next. Find preparation materials like study guides and practice tests here. The cost for this exam is $115.
Virginia Communication and Literacy Assessment (VCLA)
The VCLA is unique to Virginia, and all teachers seeking licensure must pass it. This test is a measure of your ability to communicate effectively as an educator. What you know is important, but just as vital is your ability to translate your knowledge effectively to your young students. Expect to use your critical analysis skills on this exam.
The VCLA is divided into two sections.
Reading Comprehension and Analysis
Writing Knowledge and Proficiency
Register to take the VCLA here, and find testing sites on this page.
Testing fees vary depending on whether you take a computer-based or paper version of the test. You can find a fee table on the VCLA site. There's also a page full of preparation materials available for test-takers.
Reading for Virginia Educators: Elementary and Special Education
Elementary school teachers are tasked with teaching children to read. If children haven't reached an appropriate reading level by the time they leave elementary school, they will not be able to function as a successful student going forward. This test, another in the Praxis series, will assess your ability to effectively teach reading to young children. The test is subdivided as follows.
Assessment and Diagnostics
Oral Language and Oral Communication
Reading Development
Writing and Research
Analysis and Application

Analysis of Assessment and Diagnostic Teaching
Application of Reading Development Knowledge
Analysis and Application of Writing and Research
You will have 2.5 hours to complete this exam. There will be a $130 fee to take this exam, which is payable upon registration. Find official preparation tools for this test here.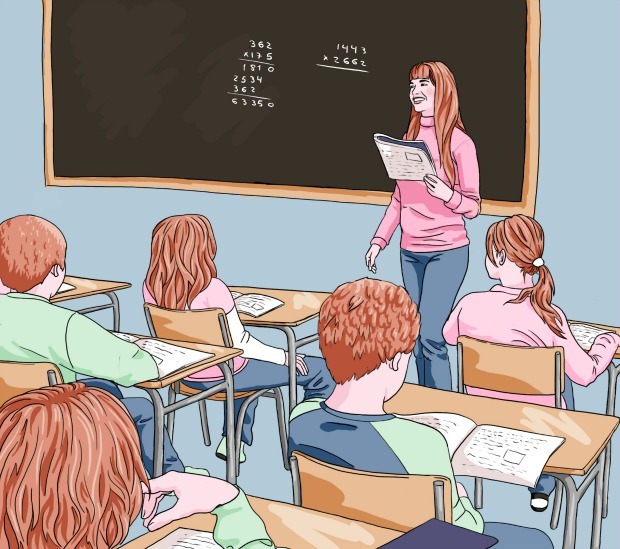 Step 4 Get the required Experience. Before you can graduate from your teacher education program, you will have to successfully complete student teaching coursework. This means that you will spend time in a classroom at an elementary school near your college or university. While there, you will work with an experienced teacher who will serve as your mentor. You will observe your mentor as he or she delivers curricula and handles day-to-day issues. You'll also get plenty of chances to step up and lead the class through various activities yourself.
Student teaching experience is one of the most important components in your training program. Just as a medical student must complete a residency, education students must serve as a student teacher. This will give you a firsthand view into what it's really like to work as a professional elementary teacher. You'll get to put your knowledge into practice, and learn how to apply theories and methods in real-life scenarios. Additionally, student teaching provides a valuable networking opportunity. If you perform well, your may be recommended for upcoming positions within your host school or district.
The duration of your student teaching work will vary depending on which teacher training program you are in; mentorships can last for a semester or for an entire academic year. You can ask about this when you are looking in to degree programs at various schools. Once you have enrolled in a teacher training program, you will be given explicit instructions on how to do your best as a student teacher. Follow these instructions, and don't be afraid to ask for clarification on anything you don't understand. Reach out to your mentor as soon as you are assigned to a school and ask how you can prepare yourself to be as helpful as possible. It's also a good idea to bring a notepad, laptop, or recording device in order to keep notes and jot down any questions that come up during class time.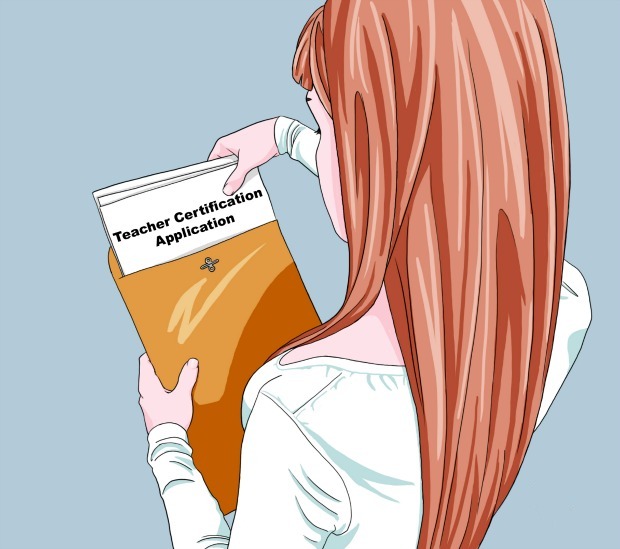 Step 5 Complete required documentation and Apply for Certification. Once you've met all of these requirements, you can begin the application process. This is the final step in becoming certified to teach in Virginia. You will need to put together an application packet containing the following items.
Completed Virginia Certification Application
Check or money order for $50 (fee is $75 for out-of-state applicants), made out to the "Treasurer of Virginia"Note: Personal checks are accepted, but if your check is returned you'll be subject to a $35 fine
Official transcripts (must be originals;photocopies will not be accepted)
Mail these items to the following address:
Virginia Department of Education
Division of Teacher Education and Licensure
P.O. Box 2120
Richmond, VA 23218-2120
Virginia does offer some non-traditional routes to certification. Click here if you would like more information about these programs.