Minnesota has received special recognition from the United States Department of Education for its efforts to foster achievement and educational equality among its districts. This means that they are serious about making sure every classroom in the state is staffed with a qualified, competent educator. To teach in the state, you must follow the guidelines set forth by the Minnesota Department of Education (MDE).
Step 1 Enroll in a Teacher Education Program. A bachelor's degree is the first prerequisite for becoming a teacher in Minnesota. If you take an education undergraduate program at an accredited Minnesota school, you'll have fulfilled all of the education and experience requirements for licensure by the time you graduate.
Part of the educational requirement is the completion of a state-approved teacher training program. You will enroll in the training program as part of your undergraduate curriculum requirements.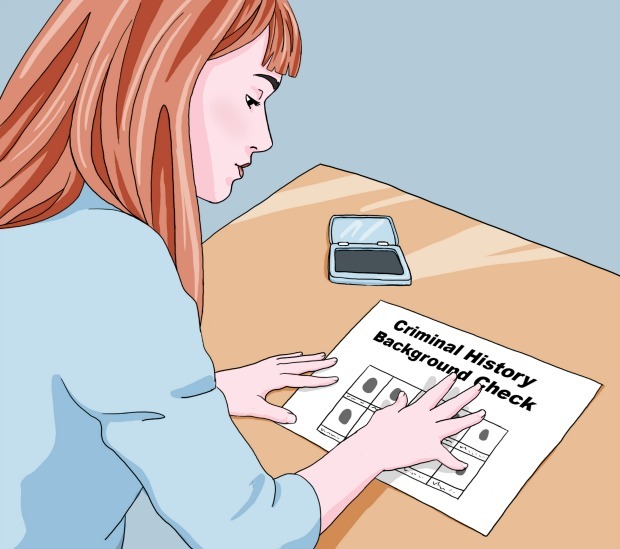 Step 2 Get a criminal history background check.  Before you can apply for certification, you must submit a set of fingerprints to be used for a state and federal background check. You can submit your fingerprints at a Minnesota police department that accepts prints (call ahead to make sure). Please note that the prints must be submitted using a card issued by the MDE. The official card comes pre-addressed to the MDE and can be sent directly to them by any police department. You can request one by emailing [email protected]. Include your name and the address where you want the form mailed. You can also request one over the phone by calling (651) 582-8691.
Once your fingerprints have been submitted, they will be used to see if you have any kind of criminal record on both the state and federal level. As a leader in education policy, Minnesota upholds this standard as a safeguard against endangering children. Since teachers are given a position of power over children, it's important that they are vetted accordingly. By having your name cleared through local and national crime databases, you are helping to assure the MDE – and the parents of your future students – of your trustworthiness and integrity.
Step 3
Take the Praxis examination.
Minnesota runs its own teacher certification examinations through the MTLE (Minnesota Teacher Licensure Examinations) system. MTLE tests are the only ones considered valid for state licensure. Applicants for elementary teaching certification will be expected to take the following two exams.
Basic Skills Test
The basic skills test is a general competency evaluation in three core subject areas.
Reading
Writing
Math
It's easy to forget some of the basics if you haven't reviewed them recently, so make sure to give yourself ample study time before you sit for this exam. You'll find study resources on the Basic Skills test preparation materials page. There are several free study materials like test prep worksheets and sample questions on the page. There are also free videos and tutorials, along with information about how the test will be scored. Fee-based materials include interactive expanded study guides and practice tests. The cost to take the full exam is $75.
Pedagogy Test for Elementary Education
The pedagogy exam will assess your knowledge of methods, theories, and processes. You'll need to answer questions about learning styles, developmental concepts, and other theoretical aspects of teaching.
Subtest 1
Student Development and Learning
Learning Environment
Subtest 2
Instruction and Assessment
Professional Roles and Responsibilities
All sections are weighted equally for scoring. You will need plenty of time to prepare for this exam, too. It is advisable to look through the Elementary Pedagogy preparation materials provided on the MTLE site. There is an impressive collection of tools and resources for the test-taker. The fee for the pedagogy exam is $70.
Note that you will have to pay an annual fee of $50 to use the the MTLE system. This cannot be applied toward exam fees.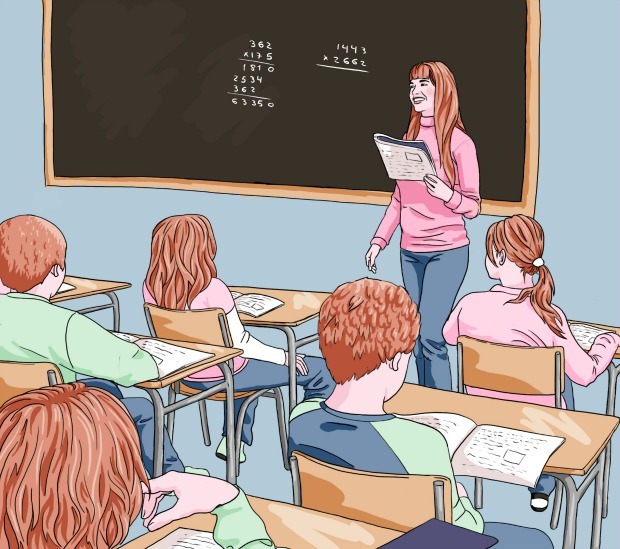 Step 4 Get the required Experience. All teacher certification applicants must demonstrate their real-life ability to manage a classroom and competently create and deliver curricula. Experience requirements in Minnesota call for at least 10 consecutive weeks of practicum in the form of a supervised student teacher internship. You may not put in for internship placement until you are three years in to your teaching education. At that time, you will apply for placement at an elementary school in the area.
Once you've been assigned your host school, you can contact your mentoring teacher and let him or her know who you are. This can be a good opportunity to find out what you can do to prepare yourself for your internship in a specific classroom. Ask if there is any material that you should review before coming in. It's also a good idea to find out as much as you can about the school you'll be training at. Look up school rules and codes of conduct, teacher standards, dress codes, and any other information that will help you to ease into your student teacher position smoothly.
When in class, observe your mentor closely. Pay particular attention to the way that he or she solves problems that you may not have discussed in your previous classes. When asked to lead a lesson, activity, or assessment do your best to adhere to the principles you have learned. However, you must remain open to new techniques and methods.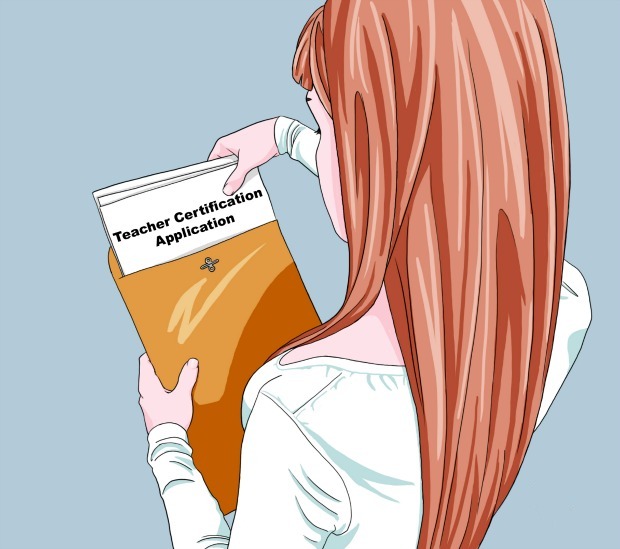 Step 5 Complete required documentation and Apply for Certification.  Once you've completed all aspects of the state requirements for licensure, you can submit an application to become certified. To get started, create an account on the Michigan Online Educator Certification System (MOECS) website. You must begin the application process this way. Once you have an account, you will be directed to fill out information about your qualifications and asked to pay the licensing fee of $90.65 via credit or debit card.
You will be asked to submit verifying documents by mail, including:
Official transcripts for all undergraduate coursework, including preparation program and practicum completion
MTLE score reports
Official MDE fingerprint card, if not already sent in by law enforcement agency (note that your card will need to be signed by the witnessing officer to be considered legitimate)
All licensure-related documents are to be sent to the address below.
Minnesota Department of Education
Licensing Division
1500 Highway 36
West Roseville, MN 55113