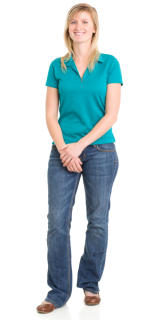 These are incredibly formative years. It's an honor to be a part of the growth process.
- Colleen B. Arrington
Minneapolis Public Schools
Minnesota is looking for people who have the ability to think in a logical, patient way and who have a desire to help others. Minnesota is seeking teachers who will be willing to make new transitions and be pioneers in the field of elementary education. Those who have perseverance and a passion for long-term goals are poised to flourish.
The benefit of teaching elementary school in Minnesota includes competitive pay and salary increases based on experience and education.
In addition, Minnesota is known as the "Land of 10,000 Lakes," and has some 90,000 miles of shoreline which is more than Florida, California and Hawaii combined. Minnesota is also home to the Mall of America, which is the size of 78 football fields. Having the summer, spring break and Christmas break off to enjoy the natural beauty of Minnesota is a definite perk to becoming an elementary teacher in Minnesota.