To qualify for initial licensure in the state of Massachusetts, you will have to exhibit your abilities and competence by fulfilling a set of requirements set forth by the state's Department of Education (DOE). These include getting the right education, gaining classroom experience, and passing standardized tests.
Step 1 Enroll in a Teacher Education Program. Getting a bachelor's degree is an across-the-board requirement in the U.S. as part of the "No Child Left Behind" act which dictates that all American classrooms have "highly qualified" teachers in them at all times.
Getting your degree in Education is an especially wise move, since your degree coursework will include training that will fulfill state DOE requirements for certification – including the mandated teacher preparation program.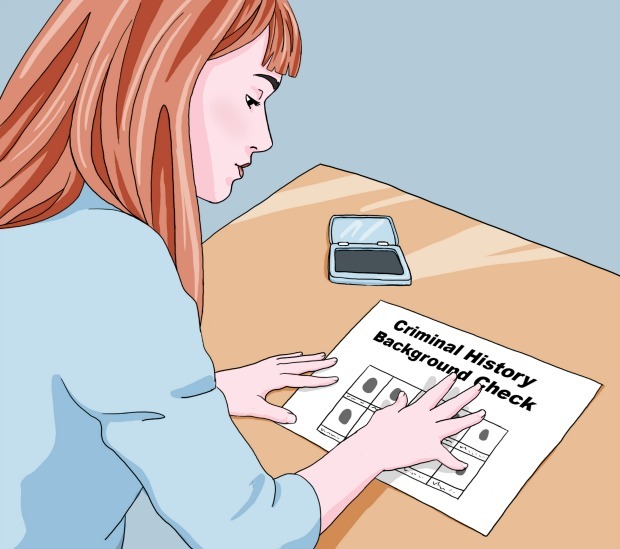 Step 2
Get a criminal history background check.
Massachusetts has now joined other U.S. states in requiring a full state and federal background check for all teacher applicants. This is to protect children from abuse or exploitation by making sure that any person who works with kids in an unmonitored environment has undergone rigorous checks into their personal and criminal history.The Massachusetts DOE has streamlined its fingerprinting and background check processes by having all teacher applicants use the same system, IdentoGo by MorphoTrust USA. You must have your fingerprints taken at an IdentoGo location. (Do not have your prints done at a police department or anywhere else or they will not be accepted). To get started, register with the IdentoGo site. Once you have done that, you can have your prints taken at an IdentoGo location (find them
here
). Your prints will then be sent to local and federal law enforcement agencies to be run against criminal history databases. Once your prints have been processed, the results will be returned to the DOE.
The cost for this is $55. You are responsible to pay this fee and may do so online or at the fingerprinting site.
Step 3
Take the Praxis examination.
Massachusetts has its own educator licensure testing system (MTEL) and all new teachers graduating in the state will need to take the appropriate tests for their area of expertise. The following tests are required for elementary teacher applicants.
General Curriculum
This test focuses on your ability to understand and explain the general subject areas that you will be expected to teach.
Multi-Subject Subtest

Language Arts
History and Social Science
Science and Technology/Engineering
Integration of Knowledge and Understanding

Mathematics Subtest

Numbers and Operations
Functions and Algebra
Geometry and Measurements
Statistics and Probability
Integration of Knowledge and Understanding
The fee to take this test is $100, or $50 for each subtest. MTEL has free practice tests available for each section. Click here for the multi-subject practice test and here for the mathematics practice test.
Communication and Literacy Skills
Excellent comprehension and communication skills are a key quality for elementary school teachers. The communication and literacy skills exam will verify that you have the necessary reading and writing competency.
Reading Subtest

Meaning of Words and Phrases
Main Idea and Supporting Details
Writer's Purpose and Point of View
Relationships Among Ideas
Critical Reasoning
Outlining, Summarizing, Graph Interpretation

Writing Subtest

Establishing and Maintaining a Main Idea
Sentence Construction, Grammar, Usage
Spelling, Capitalization, Punctuation
Revising Sentences Containing Errors
Summary Exercise
Composition Exercise
The total cost for this test is $70. MTEL offers some helpful study materials to test-takers including a practice tests for both the writing and reading subareas. Find test information booklets on all MTEL tests here.
If you want to carry an endorsement for a particular content area, you can test for that subject. This, however, is optional and not required for elementary teaching applicants. Content area exam fees are $100 per test.
You can register for all MTEL tests here. Once you create an account and get registered, a confirmation email will be sent with further instructions. Registering for any test entails a $30 processing fee plus an additional $25 if you wish to take the test in a computer-based format. This is in addition to actual testing fees.
Bring a valid, current photo ID to the testing center. If the name on your ID is different than the name you used to register for the test, you will need to bring some kind of documentation justifying this discrepancy (for example, a marriage certificate or official name change papers). It's a good idea to review all test center rules, as non-compliance could result in your being unable to test.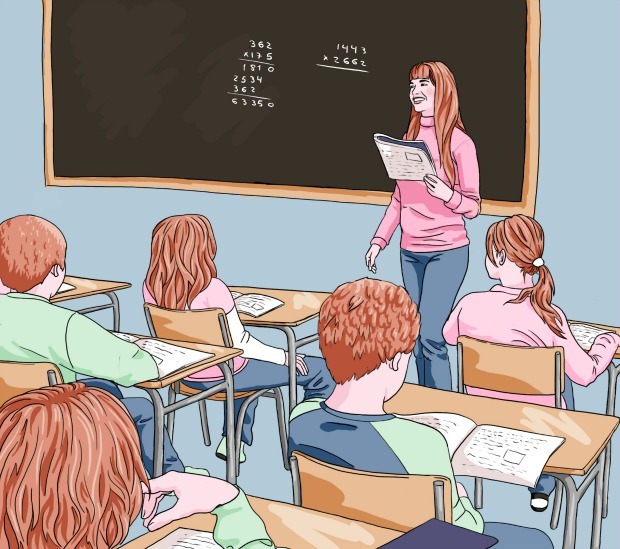 Step 4 Get the required Experience. You will need to complete an experiential requirement, which will come as a part of your training program. You will be assigned to a local classroom and a supervisory teacher. This will be facilitated through your contacts within the training program at your college. Expect to spend at least 150 hours in the classroom at an area school performing the regular duties of an elementary school teacher. This will probably include giving lessons and lectures, conducting assessments and overseeing activities, and helping to address and solve problems that may come up with individual students.
This type of experience is required because it is well known that only hands-on participation can adequately prepare you to be a competent and confident leader in your own classroom. To make sure you are up to the challenge, get plenty of rest and take your assignment very seriously. Be on time, act professional, and use every opportunity to learn from your mentoring teacher. Communication is key, and you should never be afraid to ask for clarification on a concept or for any kind of help or guidance. In fact, it's best to contact your host teacher before you begin to introduce yourself and find out specifically what you should do to best prepare yourself.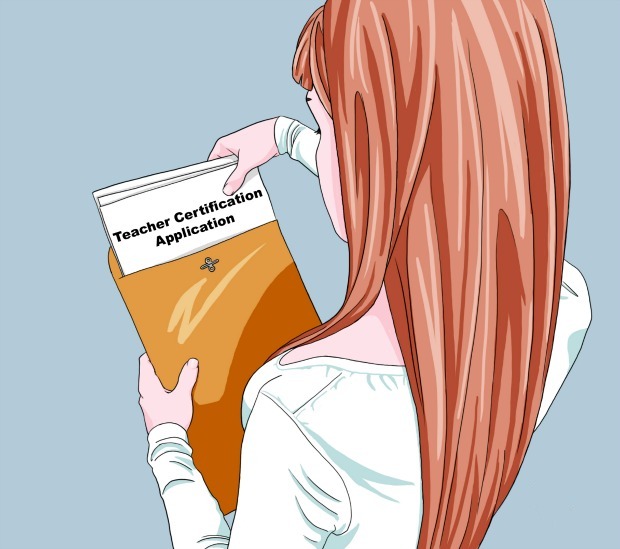 Step 5 Complete required documentation and Apply for Certification. To apply for licensure, you must first create an account with the Massachusetts Department of Elementary and Secondary Education. This will enable you to log in and check your application status. Find an official application form Academic PreK-12 Forms, Guidelines, and Licensure Regulations
. This also contains many helpful links and answers to FAQs.
Place the following items in a large envelope.
Your completed application form
Official school transcripts, including verification that you have completed an approved teacher training program
Payment for application (You can include a cashier's check or money order for $100 made payable to "The Commonwealth of Massachusetts."You can also use a credit or debit card by filling out the appropriate section on your application form.)
Note that the fee is non-refundable and will not be returned to you even if you are not granted licensure. Also, write your Social Security number on any checks you send to make sure that the funds are applied to your account and to avoid any delays in processing.
Send your application materials to this address:
Massachusetts Department of Elementary and Secondary Education
Office of Educator Licensure
75 Pleasant Street
Malden, MA 02148
You can visit the DOE licensure website or call the Licensure Call Center at (781) 338-6600 to check the status of an application you have submitted.