The Georgia Professional Standards Commission (GaPSC) oversees the certification of new teachers, and has set up certain routes to licensure that must be followed by all candidates. Requiring new teacher recruits to fulfill these requirements is a way to maintain a standard of competence, quality, professionalism, and moral integrity.
Step 1 Enroll in a Teacher Education Program. Getting an education is the first and foremost thing you must do before you can become a teacher in Georgia. To qualify for certification, you must have earned at least a bachelor's degree from a fully accredited university or college. The work you do in earning your degree is intrinsic to your future success as an educator. You'll master the subjects, concepts, and theories that will prepare you to guide young students to academic success.
You will also have to complete a state-sanctioned teacher training program. If you earn your degree in elementary education at a Georgia college, the training program will be included as part of your course curriculum.
Georgia also has a recency stipulation which states that you must have completed at least six credit hours of applicable coursework within the five years prior to making application.
If you already have a bachelor's degree in an unrelated field, there are other options for you to gain certification. Click here to find out more about Georgia's alternate routes to licensure.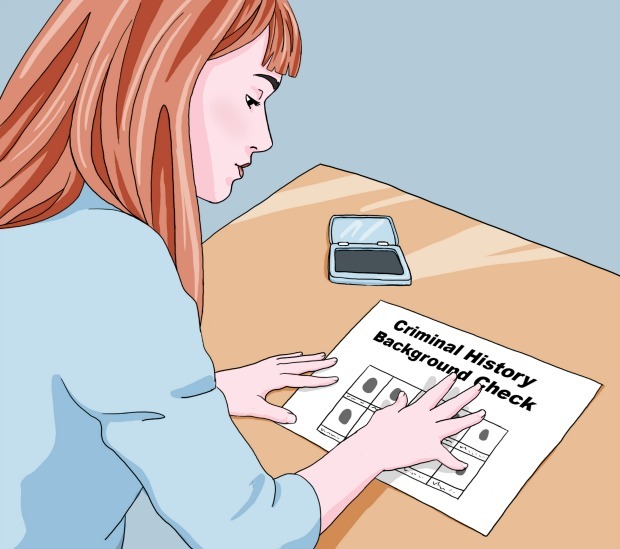 Step 2 Get a criminal history background check. As part of Georgia's Code of Ethics for Educators, all teacher certification candidates must pass a state and federal background check. The code exists to hold educators to a high standard of conduct. As a teacher, you will be charged with the care of society's most vulnerable citizens. Most teacher training programs will require you to produce clear background check results before you can be admitted as a student teacher.
To have a background check done, you'll be sent for fingerprinting (most likely at a local police station). Your prints will be run through criminal databases at both state and national levels. This is to search for any criminal history that you have been associated with. Prior to this, your school will ask you to complete and sign a document called an "affirmation form."On it, you'll be asked to honestly answer questions about your past history. This will be kept on file with the appropriate personnel at your college or university. This requirement does not excuse you from having a background check done, and your teaching program will let you know when you need to have the official background checks completed by.
If you have lived in the state of Georgia your whole life, you'll only have to submit to the state background check (the fee for this is $25). If you've lived anywhere else since the age of 16, you will also need to submit to federal checks and pay a $42 fee. These fees will be paid at the time you get your prints taken.
The GaPSC uses the term "moral turpitude"to help define which crimes are grounds for disqualification from licensure. Just because you have some kind of criminal incident in your past does not mean that you will automatically be rejected. For instance, if you were convicted of a petty crime several years ago, this is not considered to be an indicator of moral turpitude – and therefore would not likely be grounds for having an application for license rejected.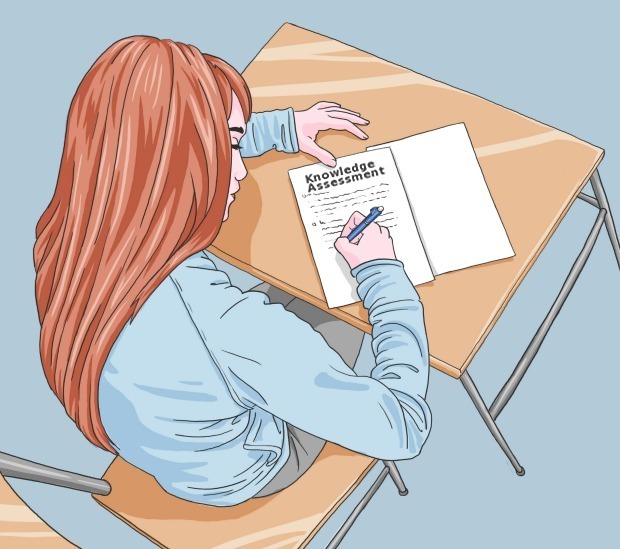 Step 3 Take the required examinations. Each state's licensing agency selects a series of examinations that teacher candidates must pass in order to become certified. These exams are chosen to serve as a way for potential teachers that they are sufficiently prepared to enter the workforce as a professional educator. Georgia has its own series of tests, called the Georgia Assessments for the Certification of Educators (GACE).
You will most likely have to take an approved GACE admissions exam before you will be admitted into a teacher training program. The following test is most commonly used by Georgia higher education institutions.
GACE Program Admission Exam
This is a basic competency exam, formerly called the GACE Basic Skills Exam. It is designed to serve as a checkpoint to make sure that incoming students have already mastered the fundamental skills they will need to be successful in their teacher training program – and as an eventual educator. The test is divided into three sections.
Reading
Mathematics
Writing
Each test may be taken separately, or you may sign up to take the combined version that includes all three sections. In either case, sections are scored and timed separately. You'll have 85 minutes each for the reading and mathematics sections, and 100 minutes for the writing portion. All three must be passed in order to gain eligibility for admission.
Check with the Dean or other appropriate personnel within your teaching program to find out exactly which tests you will need to take, and when you should take them. They will also be the ones to determine your eligibility to take the appropriate assessments, and you will not be able to register for any Georgia teaching exams without the approval of your training program.
You'll also need to pass a pedagogy assessment. Currently, this requirement can be met by passing the Curriculum and Instruction assessment offered by GACE.
GACE Curriculum and Instruction
This is a typical teaching pedagogy assessment. Its purpose is to make sure that you have sufficient understanding of the methods and theories associated with being an educator. You'll be called upon to explain instructional methods, learning styles, developmental concepts and more. You will need to show that you understand diverse learning styles, and how best to design lesson plans and assessments that are effective for all types of students. There are six parts that make up this exam.
Curriculum and Instruction
Research
Students as Learners
Assessment
Professional Practices
Analysis
You can find the official study guide for this assessment here. In it, there is a wealth of information about what is covered on the exam and how you can best prepare yourself to take it.
Finally, you will need to pass the content area test for your certification area. For elementary education, you should select the following exam.
GACE Early Childhood Education Assessment
The early childhood assessment is designed for those who will teach elementary school-aged children. Its purpose is to ensure that you are well-versed in the subject areas that you will be expected to teach. Not only will you need to be proficient in these subjects, but you will also need to demonstrate an ability to convey this knowledge in a way that is easily digestible by younger students. The assessment consists of two tests, each with its own subareas.
Test 1
Reading and Language Arts
Social Studies
Analysis
Test 2
Mathematics
Science
Health Education, Physical Education, and the Arts
GACE provides a comprehensive study companion for this assessment with a full overview of what is included on each test and subarea. You will also find general test-taking strategies and links to other helpful resources in the document.
You can find test centers and register to take GACE assessments here. Make sure that you leave ample time for studying and that you get plenty of sleep the night before testing. Once you have registered, you willbe given an electronic admission ticket. Make sure to print this out and bring it to the testing center with you. You will also need to bring a valid ID. Make sure the name on the ID matches the name you used to register for the test. You'll also be asked to review the rules for your testing site and for taking GACE exams in general at the time of registration. You must follow every rule exactly as it is stated or risk disqualification of your scores.
Note that there is a cancellation fee of $30 if you decide you cannot take the test on the day you scheduled it for. However, if you cancel at least two days ahead of time you will be refunded the amount of the testing fees you paid (minus the $30).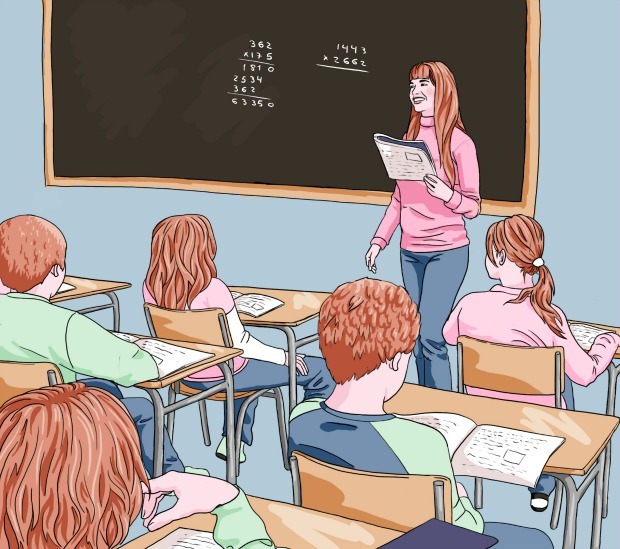 Step 4 Get the required Experience. The experience component of Georgia's requirements for certification calls for you to complete a period of student teaching. If you seek a degree in elementary education, you will be placed in a student teaching position as a part of the included teacher training program.
During your time as a student teacher, you will observe a professional elementary educator on a daily basis as he or she leads a class full of students through lessons, activities, and assessments. You'll also have a unique opportunity to observe how an experienced teacher deals with some of the unexpected issues that can come up in a classroom setting. You will be given multiple opportunities to practice the skills and methods that you have learned in your degree program as you take the teacher role and lead the class yourself. At the end of your time as a student teacher, you will be evaluated and recommended for licensure if deemed to be a competent applicant.
Don't wait until the very end to find out how well you are doing. You can gauge your performance along the way by keeping an open dialogue with the teacher assigned as your mentor. Write down questions during the day, and discuss them outside of class time. You can always ask how you are doing, and what you could be doing to improve. The exact amount of time you spend in student teaching depends on the training program you use, but is usually at least one full semester.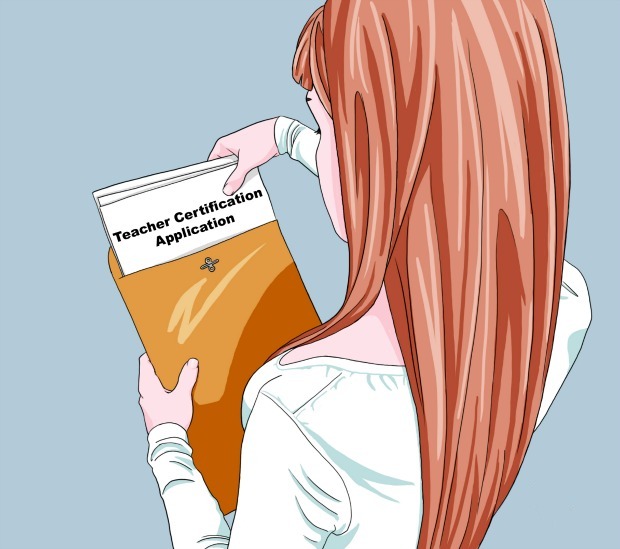 Step 5 Complete required documentation and Apply for Certification. Before applying for certification, you must start an account on MyGaPSC. You can use this account to track the progress of your application and to receive requests for additional verifications from GaPSC. The preferred application method in Georgia is to have qualified personnel at your school or training program submit your application packet to the GaPSC for you. If you are unable to do this, you may put together and submit the packet yourself. Just be sure to include the following items (or make sure they have already been submitted on your behalf).
Completed Certification Application
Official school transcripts (must be original documents, no photocopies)
$20 fee if applying for a second time (if this is your initial application and you have completed a training program, there is no processing fee)
Send these items in a sealed, stamped envelope addressed to:
Georgia Professional Standards Commission
200 Piedmont Avenue SW
Suite 1702, West Tower
Atlanta, GA 30334-9032
If approved, your certificate will be sent to you electronically as an official document that you can print out. You can have a paper copy sent to you by mail upon request for a $20 fee.