As a teacher, you will have unsupervised access to children in an educational environment, and you will deliver your lessons using almost any methods and words you want to use. A certification for this privilege is required so that the State of Alabama can ensure you have met the educational requirements to be an effective and knowledgeable educator.
Step 1 Enroll in a Teacher Education Program. With elementary age children, you must implement specific classroom procedures, and brainstorm new and exciting ways to present the concepts. Your schooling will teach these crucial classroom procedures, and provide you with the tools you need to maintain an orderly and productive classroom setting.
Through your schooling, you will learn how to create effective lesson plans, and present the lessons in the most productive and relevant way. You will learn to measure the complexity of your assignments; and you will learn various instructional techniques, and the best situations to apply them.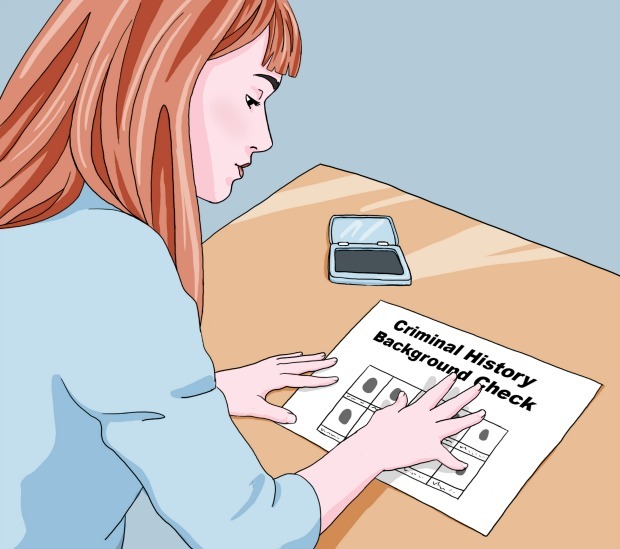 Step 2 Get a criminal history background check. As a teacher, you will have unsupervised access, not only to the students, but to sensitive information about the students. Because of this access you will have to, and about, your students, the State of Alabama investigates your background.
The criminal background check is a two-part process. First, you must be fingerprinted. If you live in Alabama, follow instructions on the Cogent Systems website. A list of fingerprint locations in Alabama can be found on the Cogent Systems website, here. The current cost of fingerprinting for Alabama residents is $51.40. Second, the Alabama Bureau of Investigation (ABI) and the Federal Bureau of Investigation (FBI) conduct the background investigations. (This cost of fingerprinting includes the cost of the background investigations, and the arrangements for the background check are made by Cogent Systems.) Results of the background investigations are reported to the Alabama State Department of Education usually within 48 hours. Upon receipt of a clear background check, the ALDSE either issues a certification to those who have fulfilled all other certification requirements; or, they issue a letter of suitability to those who are enrolled in a state-approved teacher education program.
If you are living outside of Alabama follow the instructions on the FAQs page of the ALSDE website. (For more information about the fingerprinting and background check process, contact the Teacher Certification Section of the Office of Teaching and Leading at: (334) 353-8567.
Step 3
Take the Praxis examination.
Examinations are the method by which you prove to the state that you possess not only the foundational skills necessary to perform the critical tasks required of Alabama educators, but the pedagogical insight to deliver the information for the subjects you teach.Upon successful completion of your state approved teaching certification program, the state requires that you pass two tests administered by the Alabama Educator Certification Testing Program (AECTP) before you are eligible for certification:
Basic Skills Assessment
The Basic Skills Assessment consists of three primary subject areas: applied mathematics, reading for Information, and writing. The Basic Skills Assessment is administered and monitored by the ACT organization, which has testing locations throughout the state of Alabama. Download a copy of the Basic Skills Assessment Study Guide to see practice tests, and read about how the test is administered.  Sample questions are available; or you can purchase full-length practice tests to help you prepare.
The Praxis II Test
The Praxis II test measures your subject-specific content knowledge, and general and subject-specific teaching skills. The Praxis II exam is administered and monitored by the Prometric Testing Centers, which are located throughout the entire state. The Praxis Information Bulletin provides useful information about registration, testing procedures, and scoring requirements. The Praxis test preparation materials provide Study Companions, Study Guides, Practice Tests and more.
Both tests administered by computer, but paper-based tests are available with special arrangements.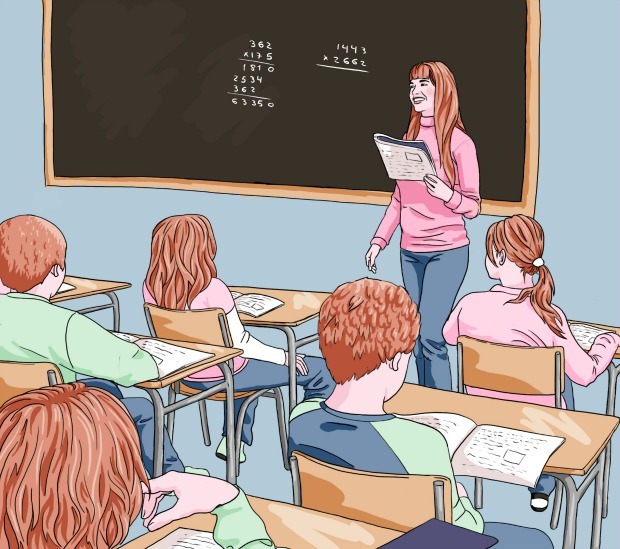 Step 4 Get the required Experience. The student teaching internship program places you within a school setting where you can shadow an experienced teacher. During your internship, you will develop your skills through creating lesson plans, teaching lessons, and managing the classroom. The ALSDE recognizes that these types of skills are very hard to test, but they are statutorily required to ensure that you can competently perform these types of tasks. Although your teaching certification education helps you to to begin developing classroom management skills, the ALDSE requires that, before you are certified, you have practical experience and be observed and counseled by those who have mastered the skills.
Typically, your student teaching program places you at a host school that offers the same or similar classroom styles and methods that you need to perform your teaching job when you are certified. Through your student teaching experience, you and your sponsoring teacher will encounter many real-life situations, and you will see how your sponsoring teacher handles those situations. It is through this observation, and conversations with your sponsoring teacher that you become comfortable and functional as an educator.
What are the required hours of experience?
Your student teaching internship lasts for one semester, and you should plan on keeping the same teaching hours your sponsoring teacher keeps. Your student teaching internship is worth nine credit hours.
What are some steps one could take in order to prepare for student teaching in order to better assure a successful experience?
First and foremost, have a clear understanding of the purpose of student teaching. As a student teacher, you are expected to have a professional attitude, and develop effective relationships in the school environment.
Second, get familiar with the host school's academic calendar, philosophies, dress codes, regulations and customary practices. This will ensure that you do not inadvertently break school rules, and will help fit in to your new work environment.
Third, plan to participate in school functions whenever possible, including parent-teacher conferences. The more you are around the school environment, the more productive your student teaching will be.
Finally, have some way to journal your experiences every day. You will have many questions for your sponsoring teacher, but no time to talk when the questions arise. If you can write down your questions, and your experiences each day, you can reach out to your sponsoring teacher at an appropriate time, and have a very productive conversation.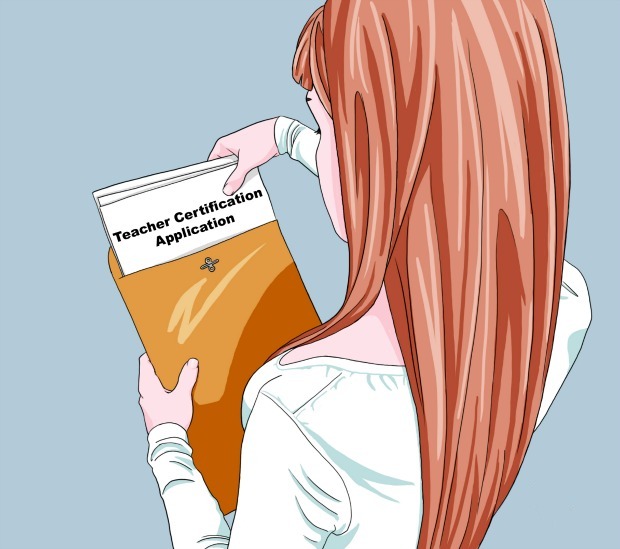 Step 5 Complete required documentation and Apply for Certification. The application for elementary teacher certification in the state of Alabama is accessible via the ALSDE website.  You can fill it out online, but you cannot save the form, so you must print the form after you have completed it. The application should be printed, signed by the applicant, and mailed, along with supporting documents, to:
Office of Teaching and Leading
Teacher Certification section
5202 Gordon Persons Building
50 North Ripley Street, Montgomery, Alabama 36130
The applicant must provide the Office of Teaching and Leading with the following documents:
A completed application and non-refundable fee ($30 at the time of this writing);
A background clearance, based on fingerprint review;
A recommendation for Certification by the Alabama College/University (Supplement NA1 to the application).
Also, successful completions of the basic skills assessments and the Praxis II test of the Alabama Educator Certification Testing Program (AECTP) are required. The ALDSE requires official score reports to be electronically submitted to the ALDSE directly from the testing company.