Educators looking to teach in the state of Nebraska must possess the proper educational credentials, pass the requisite examinations and background checks, and gain sufficient hands-on experience in the classroom. The following are the steps to help you navigate Nebraska's certification process.
Step 1 Enroll in a Teacher Education Program. Preparing to become a teacher starts in the classroom with a Bachelors degree or Masters degree program. Future elementary teachers must be enrolled and graduated from a state-approved teacher prep program in order to qualify for elementary teacher certification.
Your teacher preparation program will need to be concentrating in elementary education. This 40 hours' worth of educator coursework is in such disciplines as early child development, education policy and procedures, cross-cultural communications, and history.
Nebraska also specifically requires classes in special education regardless of teacher concentration. This course requirement is meant to address the growing integration of different learners in classrooms. For more information on the special education requirement, visit Nebraska Department of Education's website.
Human Relations Coursework
Before applying for a license, prospective elementary teachers in Nebraska must also complete a course in human relations. This unique class is meant to prepare future teachers for the difficult task of working in an often stressful environment with many different cultures and societal pressure.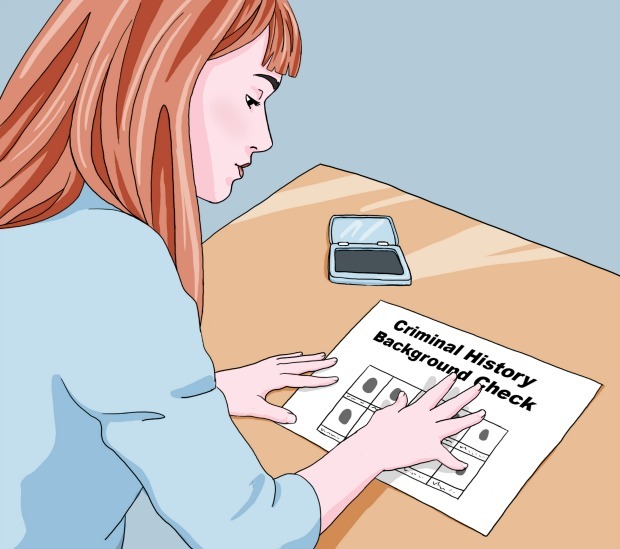 Step 2 Get a criminal history background check. Nebraska requires a fingerprint background check of all teacher candidates to ensure that all future teachers are fit to work with children. This important step in the certification process may also be required earlier by your university before entering the classroom as a student teacher.Those who have lived in Nebraska for the past five years are exempt from the fingerprinting process. They must fill out a Record of Residency form and submit it with the teacher licensing application. No further action is required.
For those who do have to complete the fingerprint background check, applicants may obtain the two necessary fingerprinting cards, application, and link to online payment system by emailing Nebraska's licensing services, calling the Department of Education (402-471-0739), or requesting forms through their college or university's teacher prep program offices.
The fingerprints must be done via Nebraska law enforcement offices. The Department of Education recommends using a facility that performs Livescan fingerprinting as it comes at no cost to the applicant (unlike traditional fingerprinting services). A list of offices that perform the Livescan can be found on the Department of Education's fingerprint information document.
Once the fingerprints are made on the two cards, the applicant mails the cards with the application. The processing fee ($50) for the fingerprinting background check is included in the general application fee. The turnaround time is typically several weeks, so a provisional certificate may be awarded while the background check is being performed.
Step 3
Take the Praxis examination.
As with many states, future teachers of Nebraska are required to pass basic skill exams meant to test and assess the candidate's academic abilities and competencies. The tests also guarantees that applicants for future teacher jobs have been properly vetted, trained, and prepared regardless of the college prep program attended.
The required exam for Nebraska's elementary teachers is the Praxis I- PPST (Pre-Professional Skills Test)*. Administered by the Education Testing Service, this particular version tests reading, writing, and math abilities. The test is given in either paper and pen or computer form. The entire exam takes roughly 4 and a half hours with roughly 75 minutes devoted to math and reading, 15 minutes for a combined portion, and 70 minutes for two writing sections for those taking the exam via the computer.
Preparation information can be found on the Praxis site for reading, math, and writing. Each individual page includes free and paid pre-test materials in addition to practice exams. For additional help, sites like 4tests and teachertestprep all provide free study assistance.
Registering for the exam is done through the Praxis ETS website where test takers can also pay the $135 fee. Those needing to retake the exam may do so at any time with the paper exam or every 21 days with a computer administered version.
Scores are sent directly to Nebraska's Department of Education. In order to be considered as passing, the applicant must score a 170 in reading, 171 in math, and 172 in writing.
Beginning in 2015, Nebraska's new teachers will be required to take the Praxis II exam.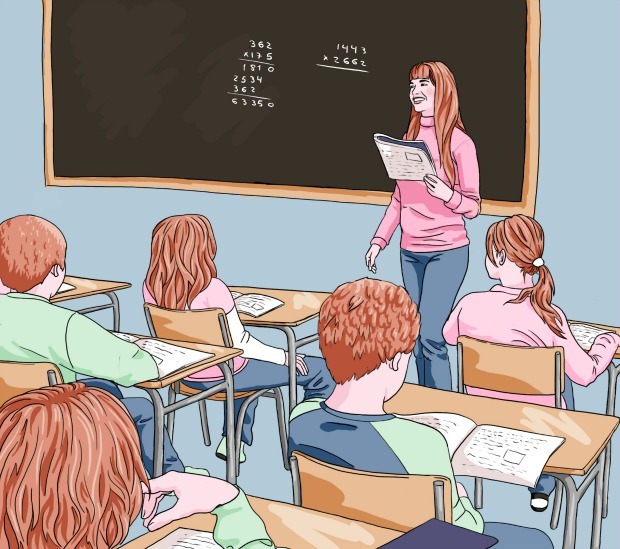 Step 4 Get the required Experience. The most valuable piece of learning how to become an effective teacher is brought through significant and progressing amounts of hands on classroom experience. Nebraska, like many other states, requires a supervised student teaching experience in a Nebraska school to serve as a capstone to a future educator's education.
Pre-Student Teaching
Before being allowed to enter the classroom as a student teacher, Nebraska requires that a student perform 100 hours of classroom observation or practice in a state public or private school. These 100 hours may be through practicum, classroom required experiences, or through individual arrangements with the school and teacher. 40 of the 100 hours are specifically designated to be performed in a diverse classroom. For most, this includes performing fieldwork in an urban school district.
This pre-student teaching work is a valuable opportunity for emerging teachers to practice classroom management techniques, observe real-time situations, and to gain connections with current teachers in their area. As assignments and experiences build, the more comfortable potential teachers will be guiding students and working independently.
Student Teaching
After the initial 100 hours of experience have been obtained and the majority of coursework is complete, most teacher prep programs will have their students apply for student teaching experiences. Depending on the school and its affiliations, an appropriate supervising teacher and home school will be found and assigned to the student.
Student teaching in Nebraska typically lasts 16 weeks (roughly a full school year). Student teachers act just as full-time teachers. They are responsible for managing classroom loads, supervising students, and assisting in the coordination of lessons. The host teacher provides valuable feedback and support to the teacher as they increase their responsibilities.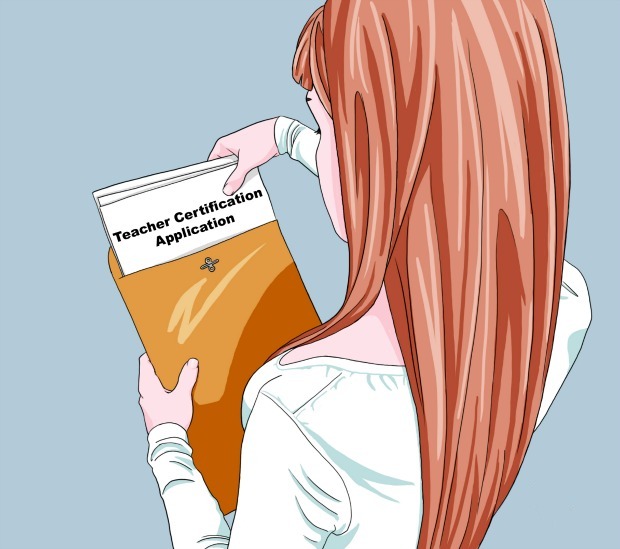 Step 5 Complete required documentation and Apply for Certification. There are two different certificate options new teachers may apply for. The provisional teaching certificate is awarded to an applicant who has completed their bachelor's degree but has not obtained the necessary teacher prep education. The initial teacher certificate is the most common for new teachers. It is valid for five years and is given to all first-year teachers who have completed all requirements.
The application process for Nebraska teachers begins with the gathering of required documentation. The following is a list of necessary materials:
Paper or online form
Application and fingerprinting fee of $155 paid online through the application system or by check or money order made out to: NEBRASKA DEPARTMENT OF EDUCATION
Two fingerprinting cards or Record of Residency form
Official transcripts (mailed directly from the school's registrar to the Nebraska Department of Education).

Transcripts must include proof of Special Education and/or Human Relations coursework or the narrative and forms must be sent in its place.

The Institutional Verification Form signed by appropriate college administrator
For paper materials and fees, applicants should mail the items to:
NEBRASKA DEPARTMENT OF EDUCATION
TEACHER CERTIFICATION
P O BOX 94987
LINCOLN, NE 68509-4987
Mailing forms and payments can delay the application significantly from a typical turnaround time of 3-5 weeks for online applicants to 6-8 weeks for mailed documents. Once materials are received, applicants can check their status via the online system.