Before you can step into a classroom as an elementary teacher in North Dakota, you must first become licensed by the state. Receiving your certification ensures that you have met all North Dakota and federal standards required of teachers.
Step 1 Enroll in a Teacher Education Program. As with many professions, receiving career training through a certified four-year program will allow you to receive the necessary educational background to become a teacher.
Many colleges and universities in North Dakota offer teacher preparatory programs that will provide you with the state's requirement of 34 credit hours in elementary education, in addition to your core academic classes. As a student you must maintain, and graduate with, at least a 2.5 GPA to receive your certification.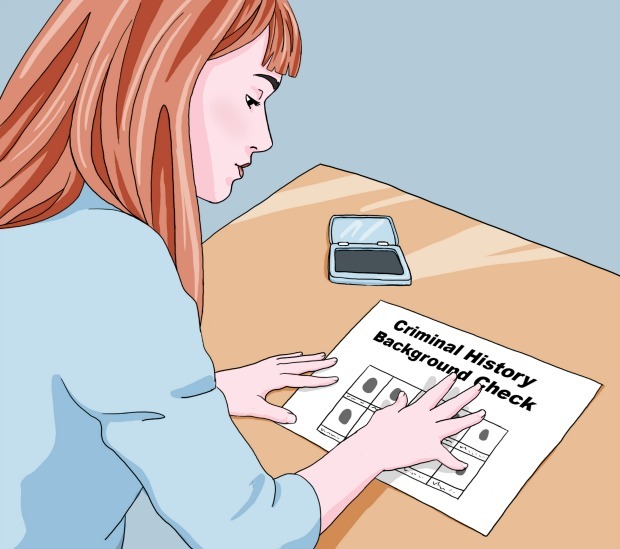 Step 2 Get a criminal history background check. Background checks are required for all future elementary teachers in North Dakota to ensure that applicants for certification are safe to supervise and teach. Background checks are often required or encouraged before starting student teaching, depending on the school or district.
To begin the background check process, you should first contact your university or college licensing coordinator for the two necessary forms, which can be found on the website for North Dakota's Education Standards and Practices Board (ESPB), and fingerprinting cards. You will then:
Take the cards to a law enforcement agency that performs at ten-finger check. A list of locations can be found on the FBI website.
When asked for the ORI. give them the code: ND92011OZ. If asked for the
"Reason Fingerprinted," answer with: Teacher Licensure in accordance with NDCC 15.13-14
Once the fingerprint cards are made, you will submit the card and Personal Authorization for Criminal Record Inquiry forms with a $44.50 money order addressed to "ESPB" to the following address:
ESPB
2718 Gateway Ave
Suite 303
Bismarck ND 58503-0585
The ESPB will email you when your forms have been received. It should take 8 weeks to process, so future teachers should plan ahead if they need the background check prior to beginning student teaching.
Step 3
Take the Praxis examination.
Assessments of a prospective teacher's readiness is done through a set of standardized examinations mandated by North Dakota. These tests are typically done before you head out on your student teaching experience and must be done before you apply for your certification.The tests are administered by the Educational Testing Service (ETS); applicants can register on the
ETS website
. The same site also lists locations and times of the next open exams.
Praxis I: Reading, Writing, and Mathematics
All future North Dakota teachers are required to take the Praxis I exams. These three individual exams will assess your understanding of basic concepts and knowledge in the three subject areas. For certification, North Dakota requires scores of 173 for Reading and Writing and 170 for mathematics, or a composite of 516 if passing two out of three exams. To prepare for the Praxis I exams, check out the study guides on individual test page for Reading, Writing, and Mathematics. The costs are $85 for each subject test or $135 for a combined version of the exam.
Elementary Education: Curriculum Instruction and Assessment
As an elementary educator, you will need to take assessments that specifically will gauge your abilities working with students in grades K-6. This exam will focus on your ability to assess learning benchmarks and design instruction in the subjects of science, social studies, mathematics, language arts, art, and physical education. Applicants must score a 158 to pass; the study guide is a great way to prepare. The exam costs $115.
Principles of Learning and Teaching: Grades K-6
This two-hour exam will also look at your knowledge and understanding of basic educational practices. The test specifically looks at instructional practices, working with different populations of learners, educational psychology, and community leadership. A 160 is needed to pass. The study guide can be found on the ETS website.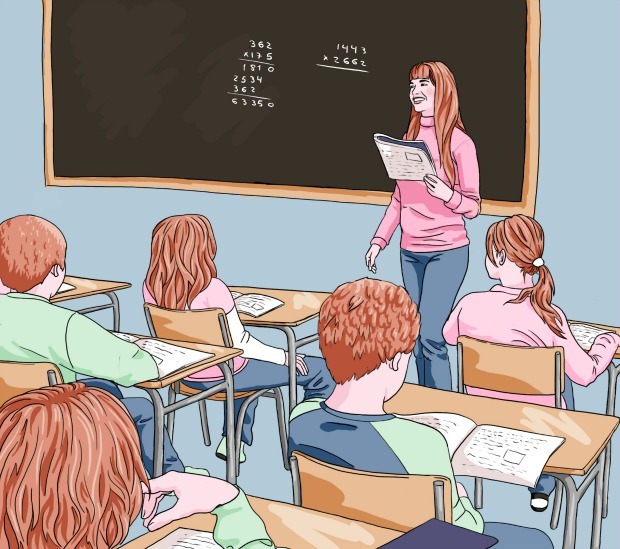 Step 4 Get the required Experience. All North Dakota's teachers must go through 10 weeks of hands-on student teaching experience. Student teaching and fieldwork are meant to give new teachers an opportunity to learn from a mentor teacher within a working classroom. Eventually, student teachers will go from being a passive part of the classroom to fully taking over the basic duties of a full-time teacher. Student teaching experiences are coordinated through the applicant's university prior to graduation (typically within the last semester of the teacher program).
In order to prepare for student teaching, you should gain as much valuable experience in and outside the classroom beforehand. Fieldwork, observation hours, or jobs with you leading a group or individual students all can help you gain confidence in a classroom. Once you have your student teaching placement, you should remember to arrive on time, dress as a professional, and always be prepared for the day ahead.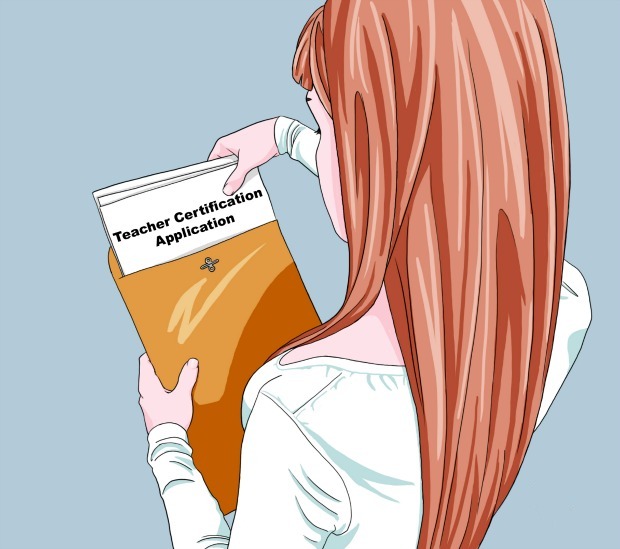 Step 5 Complete required documentation and Apply for Certification. Once the student teaching is complete and you have passed all of the necessary examinations, you must apply for your North Dakota Elementary Education certification. Application packets (which include the necessary forms) must be requested through your education department or by paying the $30 application fee and writing the ESPB:
ND ESPB
2718 Gateway Ave
Suite 303
Bismarck, ND 58503-0585
You will additionally be required to send in your fingerprinting cards and release forms, your official transcripts, and recommendations from current or recent supervisors. The processing fee for applications is $70 for the initial certificate and $44.50 for the background check.