Elementary teacher hopefuls in Kentucky must demonstrate their ability to field the many challenges that come with a career in education. This is done by completing a set of prescribed steps, each designed to instill and measure key training, education, and experience skills. If you want to teach in Kentucky, make sure you diligently complete each requirement so that the Department of Education will accept your application and grant you certification.
Step 1 Enroll in a Teacher Education Program. First and foremost, you need to enroll in an undergraduate program in an appropriate subject area. When you shop around for schools, make sure that the school is fully accredited and that it offers an elementary teacher training program.
The teacher training program should be included as part of your coursework. This training will include a semester of immersion experience. This means that you will spend every school day for the entire semester working in a classroom at a local elementary school. This will be covered in more depth in the "experience" section below.
Kentucky has a recency requirement that applies to first-time applicants for teaching certification. To meet it, you must have completed your teacher preparation program no more than five years prior to applying.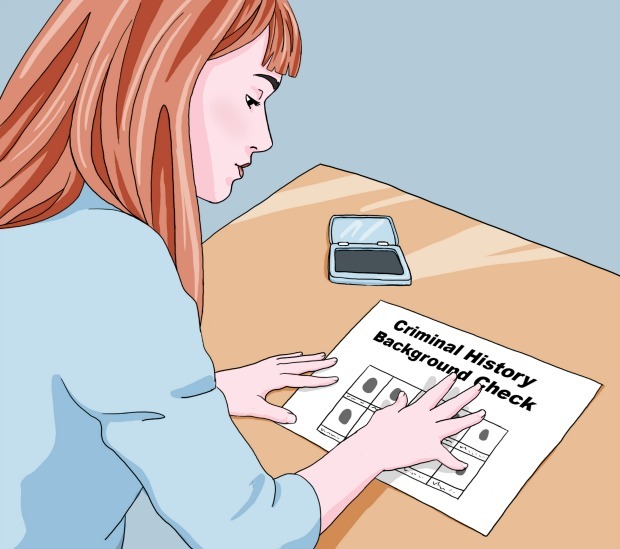 Step 2 Get a criminal history background check. You will not have to submit to a background check in order to apply for licensure in Kentucky. However, you will have to pass a state and federal background check before you can be hired at any schools in the state.
Your hiring school will conduct the background check, which entails your name and fingerprints being used to look into your past history. This is a safety measure taken to prevent the hiring of anyone who would abuse their power position as an educator and inflict emotional or physical harm onto children.
The fingerprinting and background check will be facilitated by the hiring school. You may be asked to have your fingerprints taken at a local police department and you will be responsible to pay any fees associated with the background check.
Step 3
Take the Praxis examination.
There are three tests required for elementary educator hopefuls seeking application.
Pre-Professional Skills Test
As a condition of your admittance to a teacher preparation program, you will have to pass all portions of the Praxis I Pre-Professional Skills Test. This measures your own proficiency in foundational subject areas that any educator must know. There are three sections (each divided into subsections) that make up the overall exam.
Reading

Literal Comprehension
Critical and Inferential Comprehension

Writing

Grammatical Relationships
Structural Relationships
Word Choice and Mechanics
Essay

Mathematics

Number and Operations
Algebra
Geometry and Measurement
Data Analysis and Probability
You will have 75 minutes apiece to complete the math and reading subtests, and 68 minutes for the writing section. Sections are timed individually and you will not be allowed to return to a section once its allotted time has expired.
Praxis has pages full of study materials for each of the math, reading, and writing sections of the test.
Elementary Education: Multiple Subjects
This test is designed to confirm that you have sufficient understanding of the content areas that you will be teaching as an elementary educator. The test consists of a series of multiple choice questions that you must answer in a timed format.
There are four subtests associated with this exam.
Reading and Language Arts
Mathematics
Social Studies
Science
You will be given 50 minutes each for the math, social studies, and science portions and 60 minutes for reading and language arts. When the time is up on a particular section, you may not go back to it.
Find excellent study materials for this test, along with test-taking advice on the Praxis website.
Principles of Learning and Teaching for Grades K-6
This exam is sub-divided into five content categories.
Students as learners
Instructional Process
Assessment
Professional Development, Leadership, and Community
Analysis of Instructional Scenarios
Sections are not independently timed. You will be given two hours for the entire exam.
Study materials for this test can be found here.
When you are ready to test, go to the ETS Praxis site and find a testing center. Once you find a convenient location, you will have the option to register for a date and time that works for you. When you register for each test, make sure to specify that you want your results sent to the Kentucky Educational Professional Standards Board (code 7283).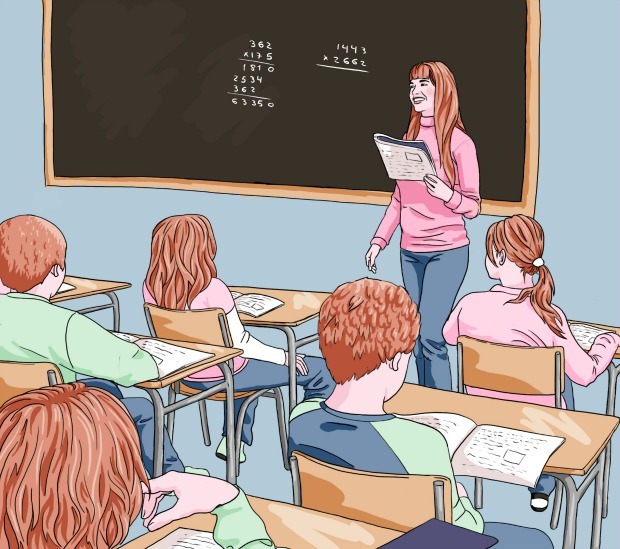 Step 4 Get the required Experience. Like most states, Kentucky ensures that its incoming teachers have had adequate exposure to a classroom setting similar to the one they hope to teach in.
The experience requirements for Kentucky's licensure board can be met by enrolling in and completing a student teaching internship. You should be able to seek placement through your academic advisors and/or instructors at school.
Your internship will last for one full semester. For the duration, you will report to the classroom to which you are assigned each school day to serve as an assistant teacher. Your supervisor will be the classroom's regular teacher and he or she will provide you with guidance and instruction throughout the process. You will observe the supervising educator and likely be asked to act as instructor on several occasions as you lead the students through activities, lessons, and evaluations.
In order to make the most of your internship, talk to your advisors about what you should expect and how best to prepare. When you are participating in your student teaching experience, remain fully present at all times. Turn off your phone and other devices. It's perfectly fine to bring your laptop as long as you are using it for purposes related to your internship – though it's a good idea to clear this with your supervising teacher first.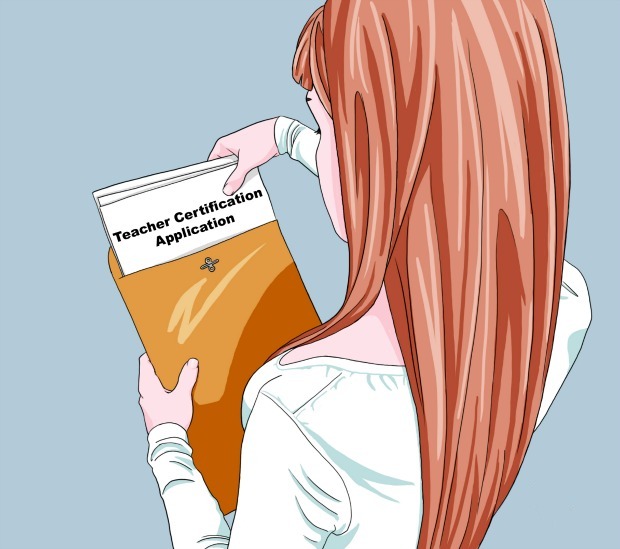 Step 5 Complete required documentation and Apply for Certification. After you've completed the education and experience requirements – and passed the appropriate tests, you can begin the application process. Put the following items into a single large envelope.
Completed application form (See next two steps.)
Verification of teaching experience (You will need to have the Superintendent or Personnel Director of the school where you completed your internship fill out Section 2 of your application form for this.)
Verification of completion of teacher training program (This information is verified by having school administrators fill out Section 4 of your application form.)
Official transcripts verifying undergraduate coursework
$50 money order made out to "Kentucky State Treasurer"- or – you can use e-pay to submit your application fees (You must send in the application materials first.)
Mail the envelope to:
Division of Certification
Education Professional Standards Board
100 Airport Road, 3rd Floor
Frankfort, Kentucky 40601
Find information about non-traditional routes to Kentucky teacher certification here.