The Colorado elementary teacher certification process is how the Colorado Department of Education ensures all prospective teachers have the proper credentials and educating tools to create and deliver effective learning material to your students.
Step 1 Enroll in a Teacher Education Program. The most effective elementary teachers are the ones who can brainstorm new and exciting ways to present the lessons. Your teacher education program is the place where you gain these skills.
In your teacher preparation program, you will gain the tools to make you effective, successful, and happy in your work. You will hone your brainstorming talents and learn classroom management methods. You will develop your own teaching style in a real-life classroom setting. Most importantly, you will learn about elementary age children and how they see the world.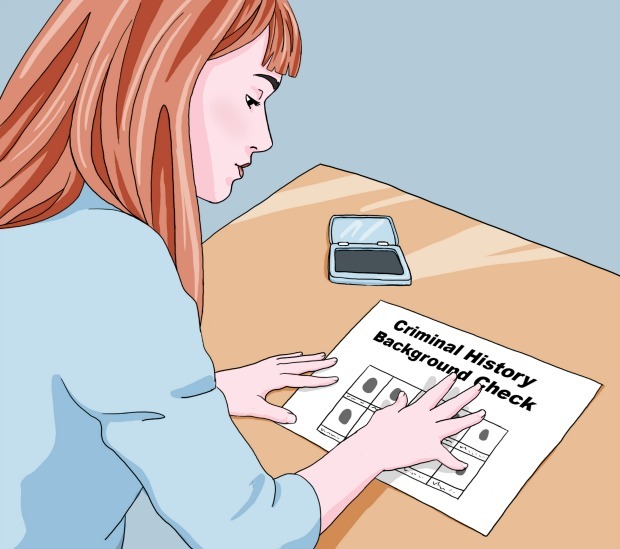 Step 2 Get a criminal history background check. As a teacher, you will have unsupervised access, not only to the students, but to sensitive information about the students. Because of this access, the CDE is required to conduct a criminal history background check. The criminal history check will reveal any felony or misdemeanor convictions, and any record of registration as a sex offender.
The criminal background check is a two-part process. First, you must have your fingerprints taken by a qualified law enforcement agency. This is typically done for a fee of about $20, depending on the agency. Second, the Colorado Bureau of Investigation (CBI) will conduct a state background check, and arrange for your federal background check with the FBI. Currently, the processing fee for the background checks is $39.50.
Step 3
Take the required examinations.
Prior to serving your student teaching internship, the CDE requires that you pass the Program for Licensing Assessments for Colorado Educators (PLACE) Exam, or the Praxis II exam before you are eligible for an
elementary education
(K-6) endorsement (which is a prerequisite for certification). Both exams measure your content in general education concepts.
What are the required examinations for state elementary teaching certification?
Prior to serving your student teaching internship, the CDE requires that you pass the Program for Licensing Assessments for Colorado Educators (PLACE) Exam, or the Praxis II exam before you are eligible for an elementary education (K-6) endorsement (which is a prerequisite for certification). Both exams measure your content in general education concepts.
The PLACE Exam
The PLACE Study Guide, is available at no charge, and practice tests, expanded study guides, and more are available for purchase from the PLACE webpage. Computer-delivered PLACE exams are offered at several PLACE testing centers about four times per year.
The Praxis II – Elementary Education: Content Knowledge
Praxis preparation materials, such as study companions, study guides, practice tests and more are available. The Praxis Information Bulletin provides useful information about registration, testing procedures, and scoring. Computer-delivered Praxis exams are offered year-round at several Praxis testing centers throughout the state.
Both tests are computer delivered, but you can take a paper-delivered exam with special arrangements.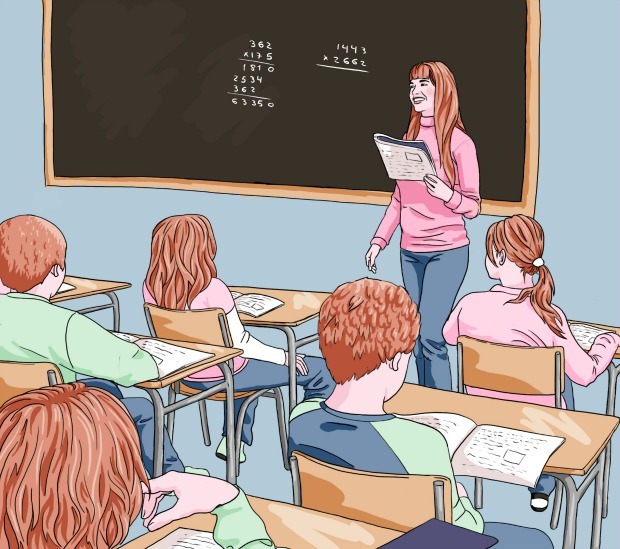 Step 4 Get the required Experience. The CDE is statutorily required to ensure that your performance in the classroom meets the certain standards; but skills like presenting lessons and managing a classroom are difficult, if not impossible, to test using traditional testing methods. So, the CDE will place you in a real-life classroom setting with an experienced instructor so that you can learn the required skills through observation and hands-on practice. This way, a sponsoring teacher can observe your performance, counsel you about ways to improve, and document your progress. The CDE can then evaluate the documentation of your performance, and thereby reasonably assure the citizens of Colorado that your classroom performance will be "up to par".
How does one gain the required experience?
Thankfully, you will not be thrown into a teaching situation and be accountable for your performance without some prior training and mentoring from an experienced teacher. During your teacher preparation program, you will study many teaching models and classroom arrangements, and typically the student teaching internship takes place at host school that offers the same or similar classroom methods you will study during your teacher preparation program. In essence, your student teaching program is simply a practical application of concepts you will have already learned.
You will, undoubtedly form opinions about the methods of your sponsoring teacher, and you can apply the best practices to form your own style. If your sponsoring teacher permits you to present lessons, you will learn about your strengths and weaknesses so you'll be able to set realistic goals for yourself when you begin teaching. You will see how your sponsoring teacher handles real-life classroom situations, and learn from his/her successes. It is through such observations and practice that you will gain the required experience.
What are the required hours of experience?
The state of Colorado requires that you have three semesters of field experience, as well as serve a student internship. The field experience will amount to about 165 clock hours, and you will be awarded 3 semester hours for your field work. Your student teaching internship lasts for one semester (the final semester), and 12 semester hours are awarded for the internship. During your tenure as a student teacher, you should plan on keeping the same teaching hours your sponsoring teacher keeps.
What are some steps one could take in order to prepare for student teaching in order to better assure a successful experience?
First and foremost, know what you want to accomplish with your student teaching experience. Do you want to be an observer, and do very little hands-on learning? Do you want to be a daredevil and take on all of the hands-on learning you can get? Do you want something in-between?
Second, realize that you are going to your host school to be an authority figure. So, your knowledge of the school rules, philosophies, dress codes, regulations and customary practices is a very important factor in your success. If possible, visit the school, get a copy of the school's handbook and read it. You do not want to inadvertently break the rules!
Third, plan to participate in school functions whenever possible, including parent-teacher conferences. The more you are around the school environment, the more productive your student teaching experience will be.
Finally, have some way to journal your experiences every day. Whether your journaling method is a voice recorder, tablet, or pen and paper, logging your questions will be a tremendous help to you because you will find that the biggest questions arise when there is no time to talk. If you can write down your questions and your experiences each day, you can reach out to your sponsoring teacher at an appointed time, and have a very productive conversation.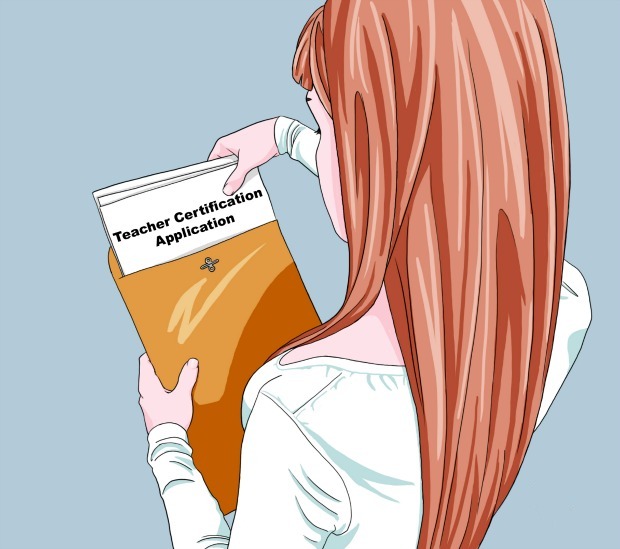 Step 5 Complete required documentation and Apply for Certification. Upon completion of the state-approved education program, you can apply for a teaching certificate through the CDE website.
You will be required to upload the following documents to the CDE website when you apply:
Official university/college transcripts showing at least completion of an accredited Bachelor's degree curriculum;
Documentation of your successful completion of an accredited teacher preparation program;
Documentation of your completed background checks;
Official score report reflecting your passing scores for either the PLACE or Praxis II test.