As a teacher, you will have a significant amount of freedom to deliver your lessons using the most creative ways you can muster. A certification for this privilege is required so that the State of Arizona can ensure you have met the appropriate requirements and gained experience deemed necessary by the governing bodies.
Step 1 Enroll in a Teacher Education Program. Working with elementary age children in the classroom presents a very unique set of challenges. Some challenges are universal to all elementary age children, and some challenges are specific to the subject matter you will be teaching. Most challenges can be diminished with proper training.
Your schooling will provide you with the knowledge and insight to devise a proper plan. You'll learn about tested classroom procedures that are proven effective when it comes to maintaining an orderly and productive learning environment.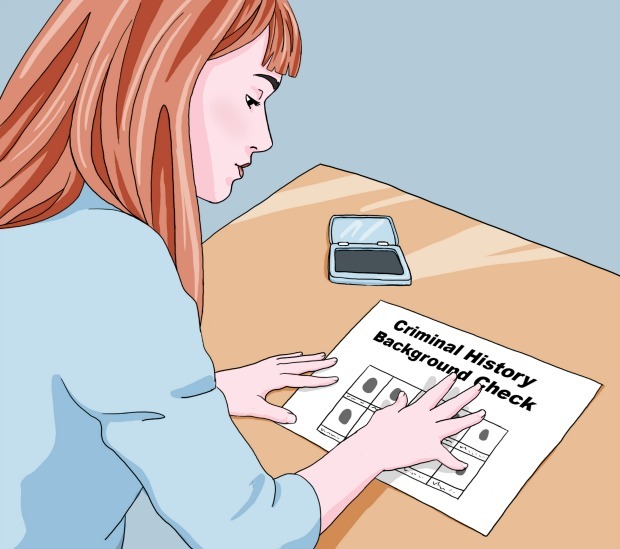 Step 2 Get a criminal history background check. As a teacher, you will have unsupervised access, not only to the students, but to sensitive information about the students. Because of this access you will have to your students and their families, the ADE is required (by statute) to investigate your background.
Arizona Revised Statute (A.R.S.) section 15-534 (B) requires that you obtain a blank IVP fingerprint clearance card packet to get the process started. You then submit the fingerprint card to the Arizona Department of Public Safety (DPS), who then conducts the background check. For further information about the fingerprinting process, see the FAQs page of the DPS website.
The criminal background check is a two-part process. First, you must be fingerprinted by an official fingerprinting service, using the IVP card supplied by the DPS. After you submit your fingerprints to the DPS according to the instructions in the packet, the DPS conducts both the Arizona background check and the Federal background check. The current cost of the background check is $67.00. When the DPS receives the results of the background check, they send your fingerprint clearance card back to you with a status of "cleared". You send in a photocopy of the cleared fingerprint clearance card to the ADE Certification Unit with your application for certification or your application for teaching intern certificate.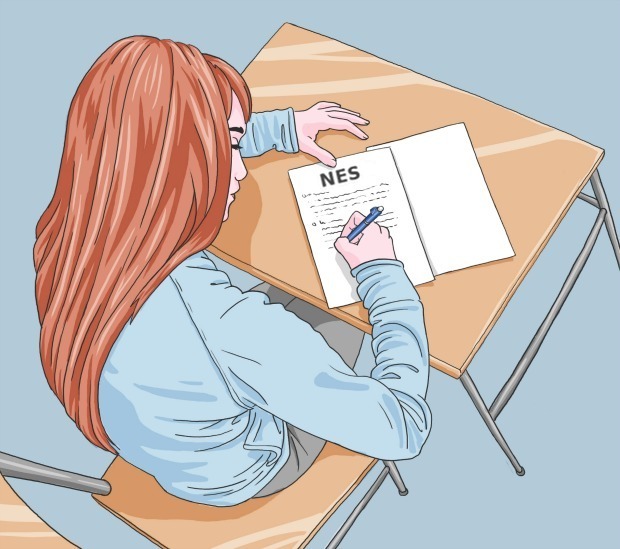 Step 3
Take the NES examination.
Examinations are the method by which you prove to the ADE that you have what it takes to be a successful educator. Even though a high test score is not an iron-clad guarantee that you will be a quality teacher, it is quantifiable and tangible evidence that you have met the minimum requirements to be a teacher, and possess the foundational skills necessary to perform the critical tasks that will be required of you.Upon completion of your Bachelor's degree curriculum from an accredited institution, and your enrollment in an Arizona State Board approved teacher preparation program, you must pass two exams, designed and administered by the
National Evaluation Series
™ (NES) testing company, before you apply for your teaching intern certificate:
Assessment of Professional Knowledge
The Assessment of Professional Knowledge measures your pedagogical skills, and your aptitude for delivery of the material. General information about the test including sample questions, scoring methods, structure of the test and more is available in the NES Profile for the Assessment of Professional Knowledge. You can purchase a full length practice test, and a comprehensive study guide from the Preparation Materials-Assessment of Professional Knowledge page of the NES website.
Subject Knowledge Tests for Arizona
The Subject Knowledge Tests for Arizona must be taken before you apply for your teaching internship. These tests measure your subject-specific content knowledge and consist of two portions:
The tests are monitored by the Pearson Vue testing centers, which has testing locations all over the United States. Locate a testing center from the Test Dates and Sites page of the NEStest.com website. The tests are accessed by computer via the internet, but paper-based tests are available with special arrangements.
NOTE: Other tests, in addition to the tests outlined here, are required if you are seeking a teaching certification to teach early childhood education or elementary reading.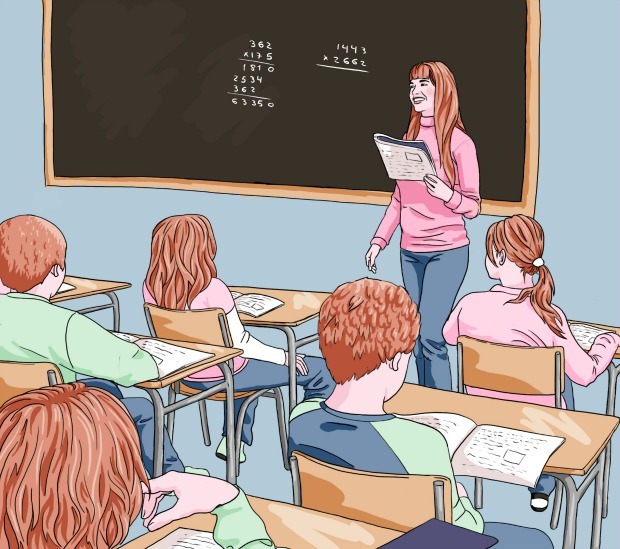 Step 4 Get the required Experience. The ADE is statutorily required to ensure that you can competently create and present lesson plans, and manage a classroom; but the skills required for these tasks are very hard to test. The teaching internship program provides an opportunity for you to shadow an experienced teacher who has mastered the required skills. Your sponsoring teacher will observe your performance, counsel you about ways to improve, and document your progress. The documentation of your progress is evaluated and recorded by the ADE; and it is used to ensure your competence as a teacher, and to support their position when they certify you.
How does one gain the required experience?
You will probably find that when you are assigned to a host school to serve an internship, the host school offers the same or similar classroom styles and methods as the methods you were taught during your undergraduate training and your teacher preparation program. In other words, the student teaching experience is simply a practical application of the theories you will already know. You will encounter many real-life situations, and you will see how your sponsoring teacher handles those situations. It is through these observations and conversations with your sponsoring teacher that you gain the experience necessary to launch your career, and "fly solo" in the classroom.
What are the required hours of experience?
A Bachelor's or more advanced degree from an accredited institution is a prerequisite to applying for an internship. No college credit is awarded for serving the internship. Your student teaching internship lasts for one full school year (fall and spring semesters), and is required for your teaching certification. You should plan on keeping the same teaching hours your sponsoring teacher keeps.
What are some steps one could take in order to prepare for student teaching in order to better assure a successful experience?
Your first step in the preparation for your student internship is to evaluate the purpose of the teaching internship. Identify what you want to accomplish, and what insights you want to gain.
Second, accept the idea that the teaching internship will not be easy, and at times, you will feel lost. Decide that you are going to have a positive attitude about the experience, in spite of the inevitable difficulties.
Third, if the school has a website, study all of the relevant web pages, especially the pages that contain the academic calendar, philosophies, dress codes, regulations and customary practices. If possible, visit the school, get a copy of the school's handbook and read it. This will ensure that you do not inadvertently break school rules; and it will help you fit in to your new work environment.
Fourth, plan to participate in school functions whenever possible, including parent-teacher conferences. The more you are around the school environment, the more productive your student teaching experience will be.
Finally, figure out a method to journal your experiences every day. Whether your journal method is a voice recorder, tablet, or pen and paper, logging your questions will be a tremendous help because the most important questions seem to arise when there is no time to find answers.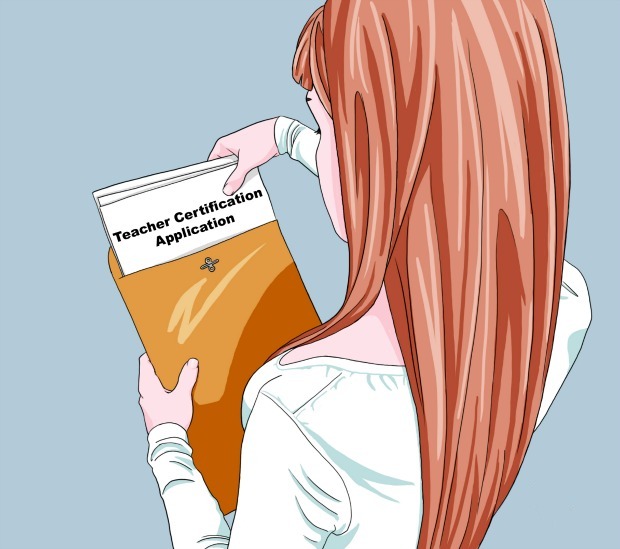 Step 5 Complete required documentation and Apply for Certification. Your application for an Arizona teaching certificate starts with the application for teaching intern certification, which is accessible via the ADE website, and must be printed, completed by hand, signed, and mailed or hand-carried, along with supporting documents, to:
Certification Unit
Arizona Department of Education
1535 W Jefferson
Phoenix, AZ 85007
Upon completion of the internship and state-approved education program, the ADE issues the provisional teaching certificate.
The applicant must provide the Teacher Certification Desk at the ADE with the following documents:
Completed application for teaching intern certificate;
Check or money order for $120 (additional approved areas $60 each);
Photocopy of IVP fingerprint clearance card issued by the Arizona DPS;
Official university/college transcripts showing at least completion of an accredited Bachelor's degree curriculum;
Structured English Immersion Training (SEI) verifying 3 semester hours from state-approved SEI program;
Letter of verification indicating that the candidate is enrolled in an Arizona State Board approved teacher preparation program; and
Proof of passing the subject knowledge tests.