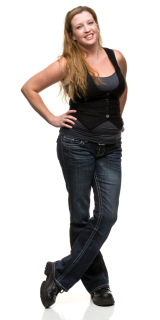 Maybe it's just elementary teachers, but all of my coworkers are just good people.
- Haylee L. Cowden
Kanawha County Schools
West Virginia is seeking elementary teachers who want to teach 21st century learning skills.  They are searching for elementary teachers who can teach students to use thinking and problem solving skills. West Virginia is looking for teachers who empower students to communicate thought processes with both written and verbal skills.  Successful teachers in West Virginia are prepared to lead students in becoming champions of the new age.
In West Virginia salaries and benefits for teachers depend on both experience and qualifications.   In addition to the intrinsic and financial benefits of teaching, elementary teachers can enjoy living in the unmatched scenery of West Virginia.  Teachers will be able to enjoy a state full of history and culture while delighting in a romantic getaway in a small town.  The bold and courageous will be able to enjoy outdoor recreation opportunities such as, water, winter and adventure sports.