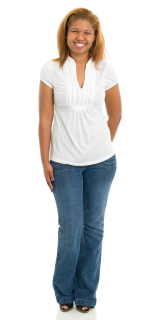 Parents can be tough, but the joy I get from my students far outweigh any negatives.
- Alisha M. Crawford
Jackson Public Schools
Mississippi is in critical need of elementary teachers with passion. Mississippi schools want energized people who are dedicated to teaching, helping others and continuously improving their skills. Mississippian's, in general, need an alliance of professionally minded teachers to help Mississippi children get the education they deserve.
Elementary teachers in Mississippi enjoy the added bonus of job security, yearly salary increases, retirement, and health benefits. Because of a critical teacher shortage, 48 school districts are eligible for incentives and scholarships. And if that is not enough, Mississippi is simply a beautiful state with its magnolia, dogwood, and moss-draped oaks.