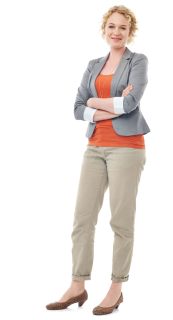 Laughing is part of my daily routine. And I mean really laughing!
- Donna R. Macon
Milford School District
What's the best part of teaching elementary school? The question elicits a variety of responses, but one consistently stands out from the crowd: you never stop learning.
Whether you're learning from students, peers, or through the state's innovative professional development system, you can be sure that you're always improving as an elementary school teacher in Delaware.
Though Delaware has made great strides in bridging the achievement gap among students, there's still work to be done.
By offering free professional development workshops and yes, financial rewards, Delaware hopes to attract eager teachers to struggling schools. In Delaware, you may choose to improve yourself professionally by concentrating on students who need the most help.